Corporate Cruise in Dubai
Give your team a break from the city and the office on a luxury business cruise in Dubai! Rent a luxury yacht for a corporate cruise in Dubai with CharterClick.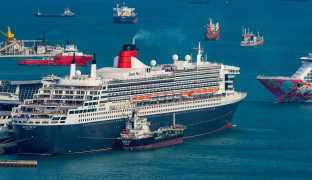 Corporate Cruise in Dubai
When you think of corporate events, the first thing that comes to mind is a boring event in a hotel conference room or a night of dancing with colleagues. It's time to break that cycle and offer your employees something they'll never forget. Renting a luxury yacht for a corporate cruise in Dubai is an unconventional idea that will take your company to the next level.
A business cruise on a yacht is the perfect venue for team-building events, corporate birthdays, conferences, business dinners, charity events and more. A corporate cruise on a luxury yacht is a great way to strengthen relationships with partners as well as to increase team motivation and effectiveness.
Why should you choose CharterClick?
You can choose either a short cruise for a few hours or a long trip for a whole day. You will have all the amenities during your business cruise: great food, entertainment, music, and more. Looking for a yacht for a private party? We are ready to offer you luxury yachts for a private cruise.
Don't miss the opportunity to make your business event unforgettable, rent a yacht for a corporate cruise with CharterClick!
Our Corporate Cruise includes:

Top qualified staff team on board from Capitan and diving instructor to a Dj;

Numerous venues on the enormous, elegant corporate yacht charter that can be used for team building events, conferences, leisure time, and party celebrations;

The exquisite open-air dining experience, enjoying magnificent sunsets and cuisine of your choice;

Elegant and tasteful yachts for your cruise that can fit up to 100 guests depending on the size of the party;

Advanced event planning for each day of your cruise;

We offer to design a customized itinerary so your team can enjoy the best of what the Persian Gulf has to offer;

Sleeping cabin arrangements, leisure rooms for all the guests to be able to rest between events and parties for longer cruises;

Internet access and reliable equipment for your business meetings, product presentations, conference speeches while you are on board of the charter;

Luxurious catering service with the menu to be discussed in advance;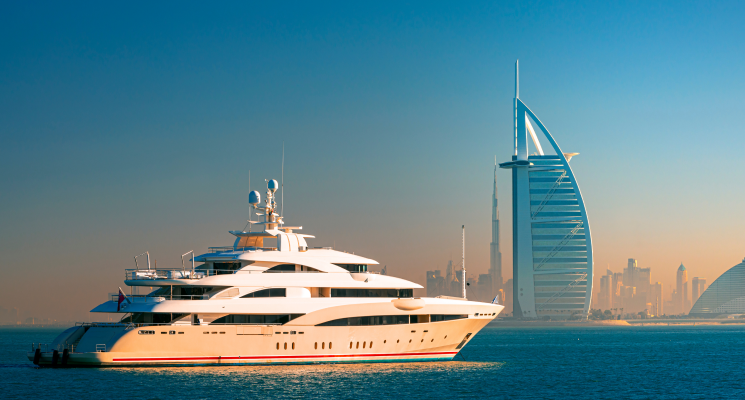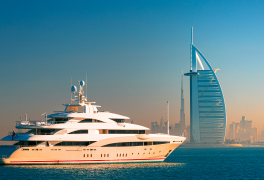 Additional Services:
Snorkeling and diving experience for the time when you're in the open sea;
Corporate photographer and videographer to capture your party;
Unique branding decorations for your corporate cruise;
Private tours and excursions for your group in between planned events;
Hiring various entertainment programs for your night parties or lunch breaks.
Contact our manager to learn more about additional services we can provide for you or help you organize your private cocktail parties, unique dinner celebrations, or extraordinary experiences in water sports. Each corporate cruise is memorable, and we're here to help you represent your brand as best as possible.
Find a perfect fit from a wide selection of yachts for your corporate events in Dubai.
Corporate Cruise: Photo moments
Nothing would describe better what our corporate cruise trip has to offer than happy photo memories in our gallery.
Go to Photo Gallery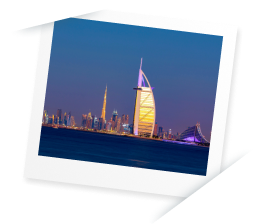 Why should you choose CharterClick?
If you want to give your team an unforgettable corporate yacht trip in Dubai, you should hire a professional company to take care of your cruise.
CharterClick has experienced and qualified staff members to make sure the corporate yacht goes safely and your events are on a top level;
We offer customized cruise planning to make sure all the little details associated with your brand;
There is 24/7 medical support on the charters;
Easy communication with our management team to find a perfect yacht for your corporate event;
We offer an online booking so that you can book cruises from any part of the world in advance;
CharterClick has years of experience in elaborate event planning for any kind of water activities on the Dubai coast;
We care about our guests and always make sure everyone on board has shipping visas and needed documents before sailing. That way, you can avoid any unpleasant surprises while cruising on our charters;
With us, you can find charter options for any budget and taste.