The United Arab Emirates is one of the most famous and enjoyable destinations people choose for their holidays. This is a unique place with oriental motives and western architecture, thus creating comfort for visitors. A fantastic vacation choice for every budget. Surprisingly, the United Arab Emirates occupies almost the first place in terms of the high level of service. Well-trained specialists always know when and how to provide assistance so that customers are satisfied. Every year, shopping festivals are organized in the Emirates that attract tourists from all over the world. If you have ever wondered whether it is worth visiting the United Arab Emirates, the answer is definitely yes. This is a unique country with magnificent landscapes and architecture. As a rule, people go to the United Arab Emirates to see the tallest skyscrapers, take part in races in the desert, become a participant in the sale of chic things and, in general, look at this amazing place. Dubai is a place of the highest service and will always be happy to help you. This is a great place where you can find something for yourself and if you have never been to Dubai before, be sure to visit.
Luxury Beach Properties in Dubai
Mandarin Oriental Jumeirah
This sophisticated Arabian Gulf resort is located just north of Jumeirah Beach in a newly built beachfront resort. This luxurious location overlooks the sea and downtown Dubai. Mandarin Oriental Jumeira opened in 2019 in one of the most prestigious areas of Dubai. Offering expansive rooms and suites with luxurious interiors and stunning city or ocean views, six restaurants, a spa and kids club, the hotel is the UAE's most exciting new resort for the whole family. The hotel includes celebrity restaurants such as Tasca by Jose Avillez and Netsu by Ross Shonhan, as well as a beachside brasserie, poolside grill and even a Beluga caviar bar. For lovers of sweets, there is a find in the lobby in the form of the Mandarin confectionery.
Atlantis, The Palm
The most renowned resort complex includes two world-class resorts. Atlantis Dubai has absolutely everything for a comfortable stay: suites, spas, restaurants and a wide range of entertainment. Here are chic rooms with exquisite modern renovation. Signature Suites is a glass world overlooking one of the resort's aquariums. Royal Bridge Suiete occupies a huge area above part of the hotel. One of the most expensive and best in Dubai. Aquaventure is considered the best water amusement park in the world. If you want to travel to the water world, then this is the best option for you. The Leap of Faith is a true place for brave people. Rooms are provided with a seating area, flat-screen satellite TV, free tea/coffee making facilities and a minibar. Some rooms have a very spacious terrace with panoramic views of the Palm Islands, and some have a large spa bath in the center of the bathroom. Atlantis The Palm has 1539 suites of superior rooms and comfort.
Bulgari Resort Dubai
An elite atmosphere and a unique view will give you Bulgari Resort Dubai. Quality, comfort and luxury services will make your stay a very pleasant one. The refined rooms at Bulgari Resort are equipped with a minibar, air conditioning and a specially separate seating area. Gorgeous beaches with a unique view and breakfast. All guests enjoy free Wi-Fi and parking. You can easily visit many great attractions such as Jumeirah Beach and Park, Dubai Garden Glow and Zabeel Park, which are popular parks.
Mid-Range Beach Properties in Dubai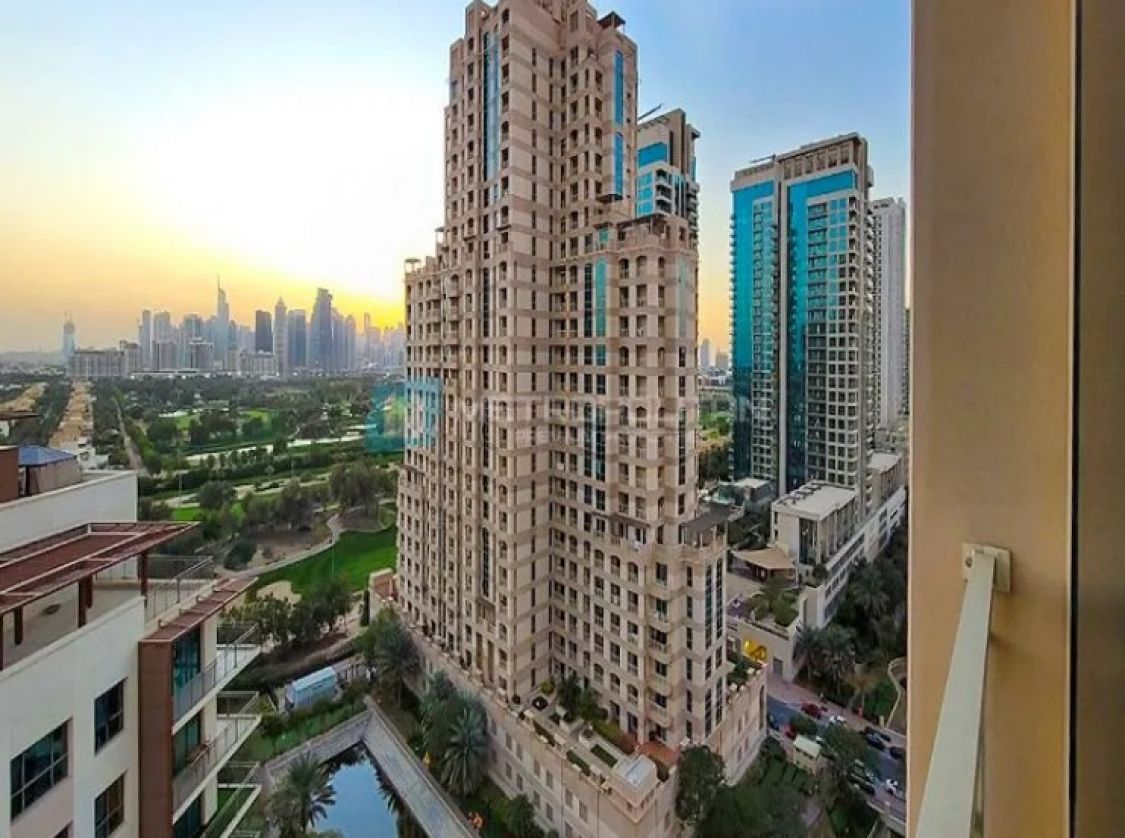 Double Tree by Hilton Dubai - Jumeirah Beach
Double Tree by Hilton Dubai - Jumeirah Beach is located on The Walk in Dubai. 110 spacious suites with 1, 2 and 3 bedrooms are designed for guests, have a beautiful view of the Arabian Gulf and the famous artificial island The Palm Jumeirah. Rooms are equipped with their own kitchen. Double Tree by Hilton Dubai is close to famous Dubai attractions.
Sheraton Jumeirah Beach Resort
The hotel offers its visitors fitness centers, swimming pools, various spas and many other entertainments. It is a resort on the white Jumeirah Beach in the heart of the new Marina area. Ideal for both business and leisure travelers. Sheraton Jumeirah beach resort is a combination of price and quality.Located on the first line, has its own sun loungers and umbrellas and a swimming pool. Rooms are simple, classic, no frills. Varied and tasty food. Friendly and helpful service. The green landscape with stunning views will complement your holiday.
Hilton Dubai Jumeirah
Hilton Dubai Jumeirah is located on the elite Jumeirah Beach, a short drive from the hotel - large shopping centers, a golf club, Wild Wadi water park, Internet City and Media City districts. The hotel is located in the bustling city center. There are many shops and fast food cafes near the hotel. The Hilton Dubai Jumeirah is an eleven-story building with 389 rooms. The interior of the hotel is European, everything in the lobby is quite democratic. Free Wi-Fi throughout. Meals at Bice, Pachanga, McGettigan's, Oceana Cafe, Axis, Irish Pub, Wave Breaker - Grill Bar, Studio One - Cocktail Bar, H20 - Pool Bar. All you need in Dubai is a great location, green area, private beach, delicious breakfasts, comfortable rooms. Hilton Dubai Jumeirah more than ever fits these conditions.
Budget Beach Proporties in Dubai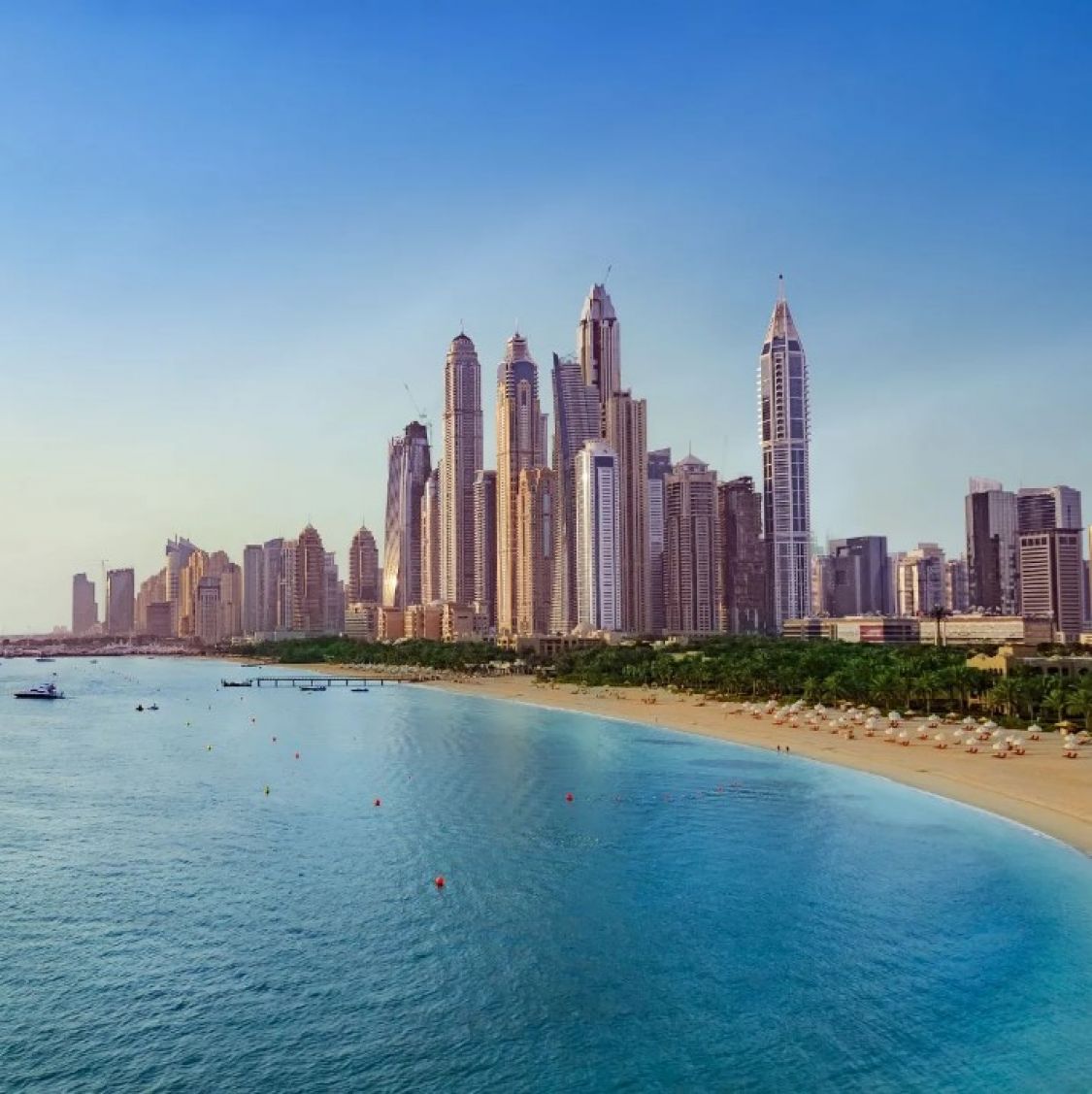 Roda Beach Resort
Roda Beach Resort is for the middle price category one of the best places on the first line and comfort. An elegant resort located in Dubai. Immediately after leaving the hotel, you will be greeted by Kite Beach with golden sand. In the large rooms you will be greeted with comfortable Art Nouveau furniture, TV, good kitchen, beach nearby, comfortable bed and free Wi-Fi. Some rooms also have a balcony. Various types of cafes, restaurants, spas and water attractions will not make you bored. The hotel is located near Parus, which is perfectly visible from the beach. The beach offers incredible views of the Burj Khalifa. The hotel is ideal for lovers of the sea - clean sand and crystal water.
Ja Beach Hotel
It is a great choice for travelers in Dubai. The hotel combines good value, quality, comfort and convenience designed to make your stay as pleasant as possible. Rooms are equipped with flat-screen TV, air conditioning and refrigerator. There is support for free Wi-Fi and parking space. While staying here, you can see everything that Dubai has to offer its guests: delicious breakfasts, various types of pools of great depth and temperature, a large territory.
Amwaj Rotana Jumeirah Beach Residence
The best hotel for its price segment. Amwaj Rotana Jumeirah Beach Residence is located in the Marina micro-district. Immediately at the exit, you are greeted by a crystal clear beach with white sand on the shore. Dubai International Airport and Al Maktoum are just 25 minutes away by car. The hotel has 301 rooms with European style and elegant furnishings. Each room has its own balcony overlooking Jumeirah Beach. Anyone who loves the promenade will now appreciate the water park, direct access to Jumeirah Beach, shopping malls and many different types of shopping and entertainment. Excellent location close to metro, tram and bus. Spacious and equipped rooms, buffet style, free Wi-Fi. If you are looking for an Asian restaurant, you can go to Buddha-Bar, Azure Beach or Little Miss India, located just outside Amwaj Rotan. There is everything for your comfort and budget holiday.
JA Ocean View Hotel
If you like to walk along the promenade then JA Ocean Hotel View is especially for you. Marina Walk is a 10-minute walk away from the chic Jumeirah Beach Residence. You can always enjoy the outdoor pool and magnificent scenery from your window. All cuisines of the world for every taste are waiting for you. This is the coastal area of Jumeirah Beach Residence, which includes the beach area, the promenade and all buildings built along the first line of the coast. The Marina is everything behind the JBR, including Dubai's tallest skyscrapers and the city's canal. Situated on The Walk so pleasant walks are guaranteed. It has 25 floors, all rooms with sea views, rooms of different categories. A 10-minute taxi ride from Dubai Marina and Ibn Battuta shopping malls. The hotel offers free shuttle services to shopping malls free of charge Ibn Batuta Mall, Mall of the Emirates, Dubai Mall, Burjuman - on schedule. All in all, JA Ocean View Hotel is a great value for money for your holiday.